Your Custom WordPress Developers in Minneapolis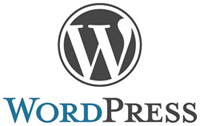 Relevante Marketing provides WordPress design and development services to small and medium-sized businesses in Minneapolis, and throughout the United States. Whether you're looking to redesign and upgrade an existing WordPress site, or develop a new WordPress theme from scratch, we can help.
WordPress Services
Relevante Marketing provides the following WordPress services:
Custom WordPress theme development
WordPress plugin development
WordPress customization services
Call 612-886-8200 for a proposal

What Makes our WordPress Development Process Better?
We build WordPress sites to fit your business model, goals and customer behaviors. We don't recycle templates and customize stock themes to fit your business. Our clients are routinely blown away that they can manage their own sites simply and easily after just a few hours of training.
Not only can we develop a custom WordPress website that is easy to manage, but we can help you drive more customers once the site is launched through search engine optimization, advertising, social media and email marketing.
Portfolio of WordPress sites
Below are some examples of WordPress sites we've built for clients.